A3 Uv Dtf Sticker Printer
Product Detail
Product Tags
杭州 艾利 网站 问题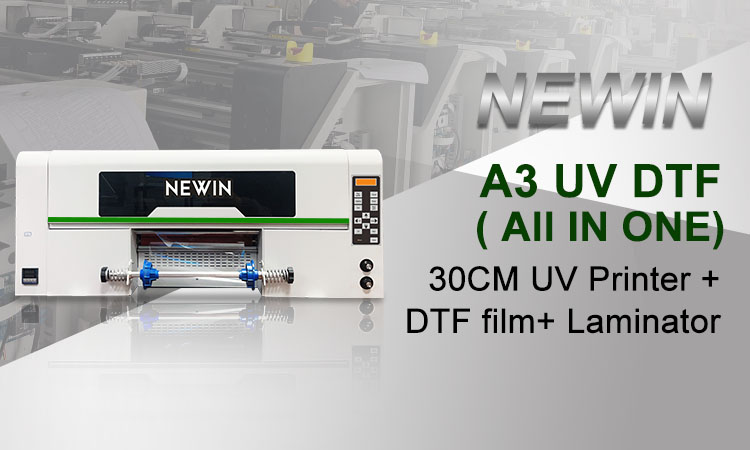 | | |
| --- | --- |
| Type atramento | UV ink |
| Maximum Print Width | 300mm |
| Configuratione atramento BIBLIOTHECA | Siphon latis atramento ACERVUS |
| Configuratione copia atramento | De atramento terror |
| Albo atramento circulatio agitatio | Vexillum armorum |
| Ink cartridge facultatem | 500ml |
| Configuratione atramento calefactio | Nullus |
| Platform Typographia | |
| UV ratio medendi | Aer refrigeratum sanare |
| Munus laminating | Vexillum, latae laminating, frigidum et calidum laminating |
| gluten cylindro | gluten cylindro |
| Elevatio pneumatica | Manual valvae vitae |
| vectis servus | Ita |
| Print color Color | CMYKVV+W |
| Consilium imprimere | 4pass_360x720 6pass_360x1080 8pass_360x1440 |
| RIP software | Maintop 6.1 PP PF |
| Tabellae forma | TIFF/JPEG/PDF |
| Print Media | Pittacium Crystal AB velum, auto-tenaces |
| Data serie | Gigabit network interface |
| Operans intentione | AC-220V 50Hz/60Hz |
| Device Power | 500W |
| Situs laboris | Temperature: 20-32℃;Umor: 40-75% |
| Fabrica Location | 1000mm x500mm x450mm |
| Sarcina archa mole | 1100mm x 600mm x 550mm |
| Apparatu rete pondus | 50Kg |
FAQ
Q1: Quid materiae canuvprinter print on ?
A: typographi sunt multi-muneris impressores: Ailyuvprintum impressum in Utres et quaslibet materias ut casus telephonici, corium, lignum, plasticum, acrylicum, calamum, pilam pilam, metallicam, ceramicam, vitrum, textile et fabricas etc…
Q2: Num UV impressores imprimendi embosasing effectus duxerunt?
A: Ita, imprimere potest effectum anaglyphum, ad ulteriora indicia vel exempla pics, pete contactu nostro venditori repraesentativo.
Q3: An debet iniecto pre-cotingere?
A: materia aliqua pre-coctans, ut metallum, vitrum, etc.
Q4: Quomodo incipimus uti typographo?
A:Manuale et video cum fasciculo typographi mittemus. Ante machina utere, quaeso, lege manuali et vide doctrinam video et stricte agunt sicut instructiones.Praeclarum quoque servitium offeremus, liberum technicum subsidium online praebendo.
A: Officina nostra unum annum praestat: partes quaevis (praeter caput print, cartridge atramentum et atramentum) quaestiones in usu normali, novas intra unum annum praebent (nec sumptus naviculas includunt).Vltra annum, tantum sumptus.
Q6: quid typis pretium?
A: Solet, 1 metra quadrata constant circa $1.Sumptus Typographia nimis.
Q7: quomodo possum accommodare vestigium altitudinis?
A: Aily UV printer

sensorem ultrarubrum installs sic typographus altitudinem obiecti imprimendi statim deprehendere potest.
Q8: ubi parces partes et atramenta emere possum?
A: Officina nostra etiam parce partes et atramenta praebent, ex officina nostra directe vel aliis praebitoribus emere potes in foro locali tuo.Customization of personality is ok, welcome to contact us now!
---
Deinde:
---
| | |
| --- | --- |
| Type atramento | UV ink |
| Maximum Print Width | 300mm |
| Configuratione atramento BIBLIOTHECA | Siphon latis atramento ACERVUS |
| Configuratione copia atramento | De atramento terror |
| Albo atramento circulatio agitatio | Vexillum armorum |
| Ink cartridge facultatem | 500ml |
| Configuratione atramento calefactio | Nullus |
| Platform Typographia | |
| UV ratio medendi | Aer refrigeratum sanare |
| Munus laminating | Vexillum, latae laminating, frigidum et calidum laminating |
| gluten cylindro | gluten cylindro |
| Elevatio pneumatica | Manual valvae vitae |
| vectis servus | Ita |
| Print color Color | CMYKVV+W |
| Consilium imprimere | 4pass_360x720 6pass_360x1080 8pass_360x1440 |
| RIP software | Maintop 6.1 PP PF |
| Tabellae forma | TIFF/JPEG/PDF |
| Print Media | Pittacium Crystal AB velum, auto-tenaces |
| Data serie | Gigabit network interface |
| Operans intentione | AC-220V 50Hz/60Hz |
| Device Power | 500W |
| Situs laboris | Temperature: 20-32℃;Umor: 40-75% |
| Fabrica Location | 1000mm x500mm x450mm |
| Sarcina archa mole | 1100mm x 600mm x 550mm |
| Apparatu rete pondus | 50Kg |
Epistulam tuam hic scribe et mitte nobis